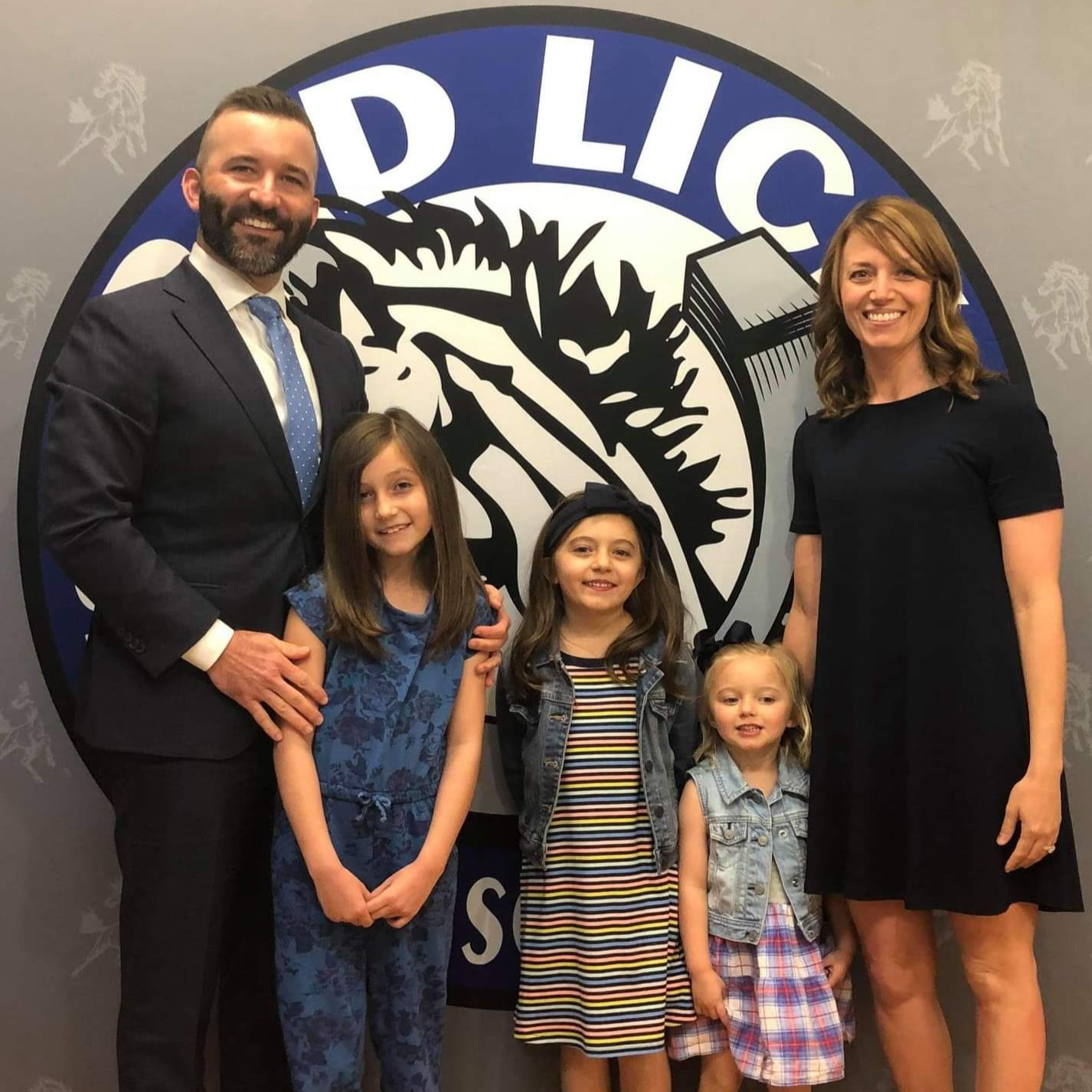 WELCOME TO RED LICK MIDDLE SCHOOL!
I was born and raised in Atlanta, TX, where I graduated in 1999. After high school, college baseball took me to the University of Texas at Dallas, where I graduated as a proud Comet! Upon graduation, I was extended an offer to coach baseball at Plano Senior High and teach science at Haggard Middle School in Plano ISD.
I taught 6th grade and 8th grade science at Haggard Middle School and coached varsity baseball at Plano Senior High School as well as football, basketball, and track at Haggard Middle School. After seven years of teaching and coaching, I transitioned to administration, where I've spent the last 10 years, three as an assistant principal at the middle school and high school level and the last seven as a high school principal, all in Plano ISD.
On a personal note, I have been married to my beautiful wife, Holly (who graduated from Linden-Kildare High School), for fourteen years and we have three daughters, Sy (9), Calla (7), and Mayes (3). Holly teaches fourth grade at Red Lick Elementary, and Sy and Calla are there as well. Our family loves education! It is not a job - it is a way of life. We are excited to be back in Northeast Texas to be close to our families, get back to our roots, and be part of the Mustang Family!
I have a personal vision statement for education that drives how I lead. "Happy and healthy staff and students waking up excited to change the world - at school - today!" That is my goal every single day I walk into a school building. I believe that integrity, collaboration, and positivity are the keys to accomplishing this vision. I believe that all students can achieve at high levels, and I am committed to continuing the tradition of excellence for all students at Red Lick Middle School.