Cross Country Results 10/1 The results for the Titus County XC invitational are listed below. The boys and girls competed well in what was the biggest meet we have attended all year. District is right around the corner and I am excited to see how we do as a team and as individuals. Thank you for your continued support. JH Boys 21st Jacob King - 14:29 25th Jayden Hamilton - 14:42 32nd Levi Price - 15:08 43rd Ryan Wells - 15:42 47th John Barlow - 16:06 63rd Jacob Redfearn - 18:49 66th Josh Baker - 19:32 84th Landon McCroskey - 22:45 JH Girls 23rd Lily Heiner - 16:17 34th Annelise Gibson - 16:53 68th Haydynn Coffman - 18:27 78th Anna Claire Novosad - 19:59 80th Alyssa Lange - 20:24 91st Lacee Rushing - 26:29 92nd Jonessa Barlow - 26:33

Internet and phones are down at the district. We cannot recieve calls or respond to emails at this time. We are in contact with our service provider to help resolve the issue.

eSports Club Event open to any student! "Team Based" Mario Party Thursday September 29th in the Middle School Cafeteria from 5:30-7:30pm. $5 entry fee which covers a slice of pizza and a bottle of water. Must sign up with Mrs. Windham and pay by Wednesday September 28th. Students will not be allowed to stay after school on the day of the event.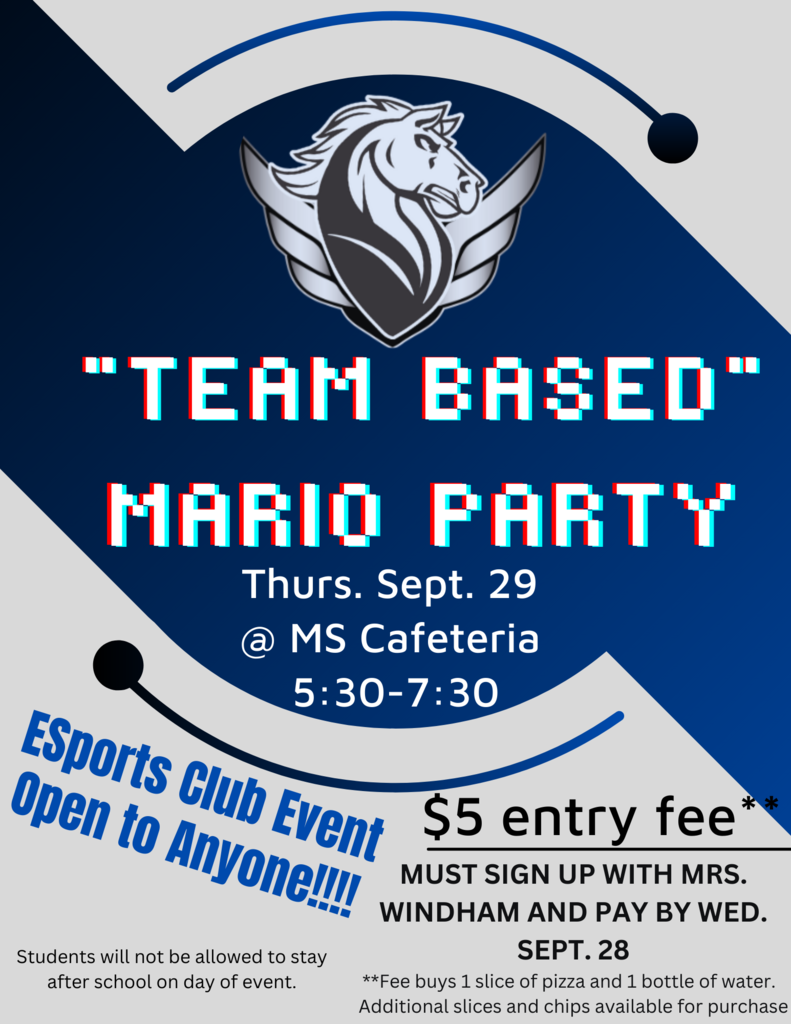 Baseball Results from 9/20: Game 1 Red Lick 8 Bloomburg 2 The Mustangs pulled out a victory in game 1 vs. the Bloomburg Wildcats with a final score of 8-2. The Mustangs were led by Miller Whitt and Trevor Hendershott with doubles each. Tim Thompson started on the mound and recorded the win for the Mustangs. Devyn Gustafson came in relief to pitch and had a strikeout. Game 2 Chapel Hill 6 Red Lick 0 The Chapel Hill Red Devils defeated the Mustangs 6-0 in game 2 of the night cap. Levi Price started for the Mustangs and surrendered 3 hits, while striking out 1. Trevor Hendershott came in relief and had 2 strikeouts as well. The Mustangs will be back in action next Monday, 9/26 at Spring Lake Park vs. Chapel Hill and McLeod. The Mustangs will take on Chapel Hill at 4:30p in game 1 and then will face McLeod in game 2 at 7:00pm.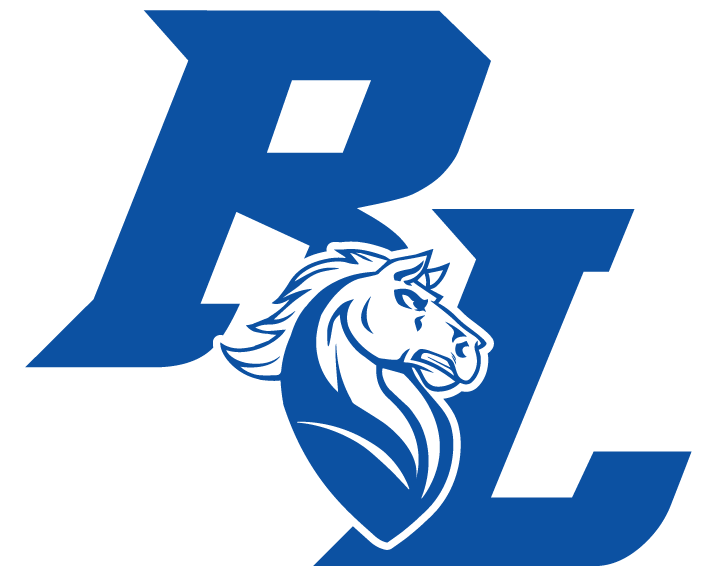 9/12 Baseball Results: Game 1 North Lamar 10 Red Lick 2 The Mustangs fought hard for 3 innings but were defeated 10-2. The Mustangs were led by Tim Thompson, Trevor Hendershott and Levi Price with a single each. Trevor Hendershott and Levi Price both scored a run for the Mustangs. Game 2 North Lamar 10 Red Lick 0 Trevor Hendershott started on the mound for the Mustangs and ended with 2 K's while drawing a walk at the plate. The Mustangs will be back in action on 9/19 and will take on the Chapel Hill Red Devils and Bloomburg Wildcats at Mount Pleasant Chapel Hill High School. Game 1 will start at 4:30pm and game 2 will follow.

Yesterday, the yearbook staff attended a workshop hosted by Walsworth at the Texarkana A & M campus. They learned about marketing techniques, choosing a theme, yearbook trends, photography, and spread design.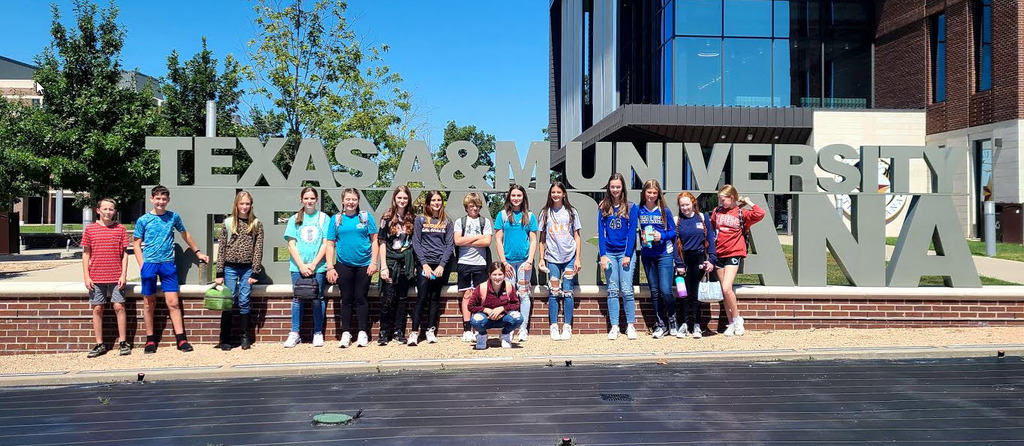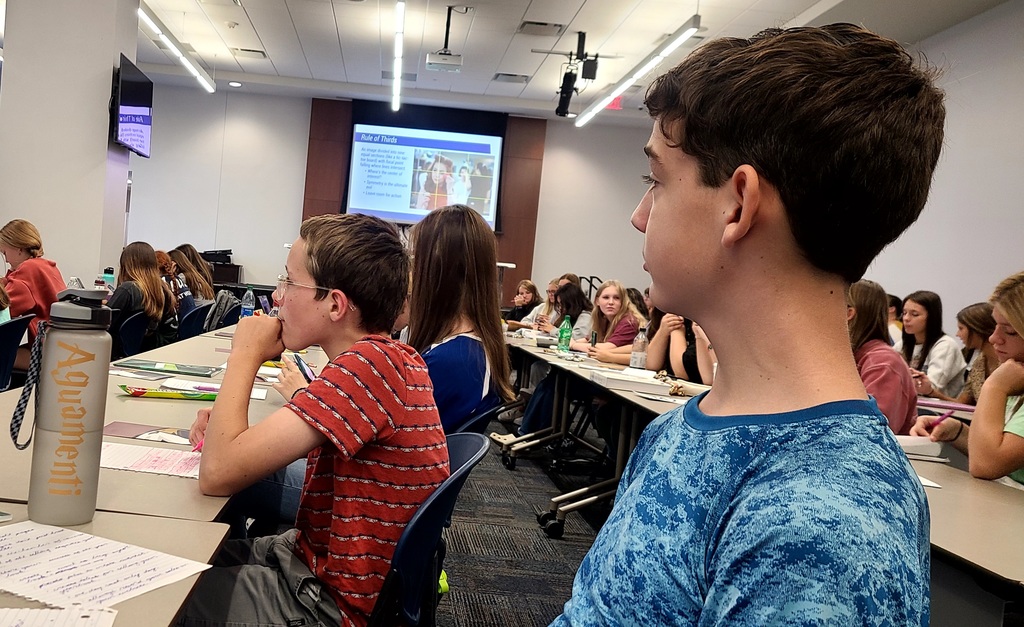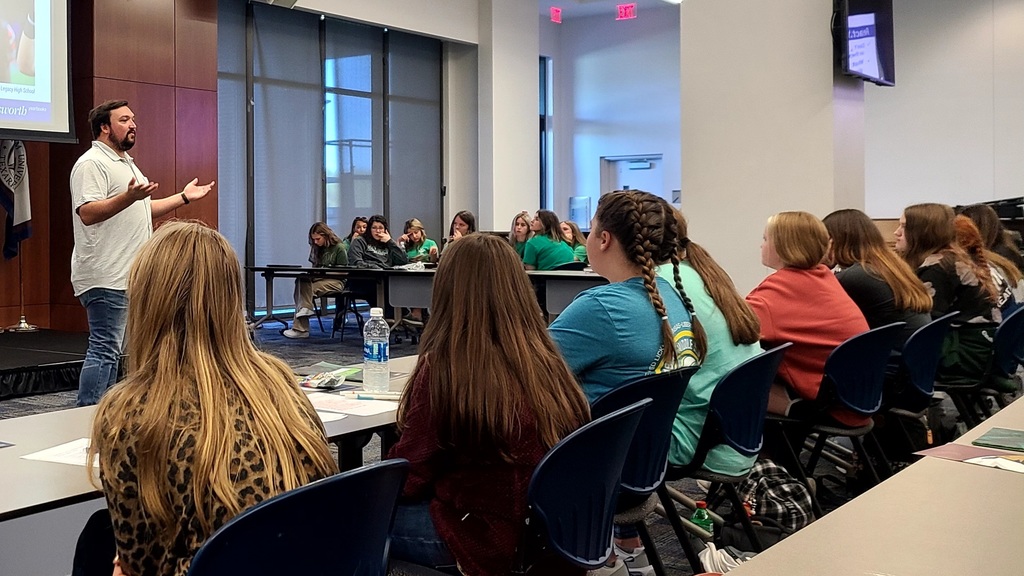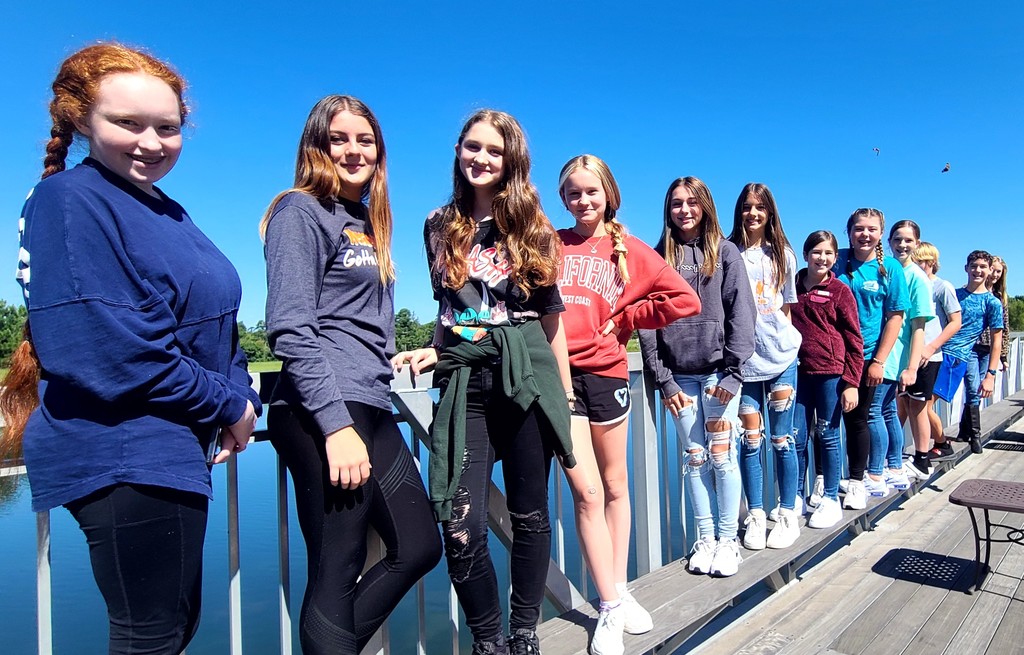 Volleyball Results 9/12 Red Lick at Atlanta 7th Grade B Team: Leading Servers: Tenley Jones (7) Hannah Carroll (5) Natalie Craigen (3) Alivia Stewart (1) Tesla Clenney (1) 7th Grade A Team: Won 25-14, 25-19 Leading Servers: Elynn Peek (17) Haydynn Coffman (4) Alyssa Lange (4) Raidyn Norment (4) Teagan Gustafson (2) Mia Luman (2) 8th Grade B Team: Leading Servers: Giselle Lamare (13) Hailee Thompson (4) Ruby Treas (2) Jelian Hunt (2) Leighton Kelems (2) 8th Grade A Team: Lost 14-25, 18-25 Leading Servers: Fiona Meadows (6) Sophia Floyd (4) Abbey Lomelino (3) Kynlee Henderson (1)
The deadline for 8th graders to sign up for the PSAT test is Thursday, September 15. The PSAT test is Saturday, October 15. Please contact Mrs. DePriest if you have any questions and/or want to sign up your student.

Here are the brackets for this Saturday's volleyball tournament. Go Lady Mustangs! #theHerd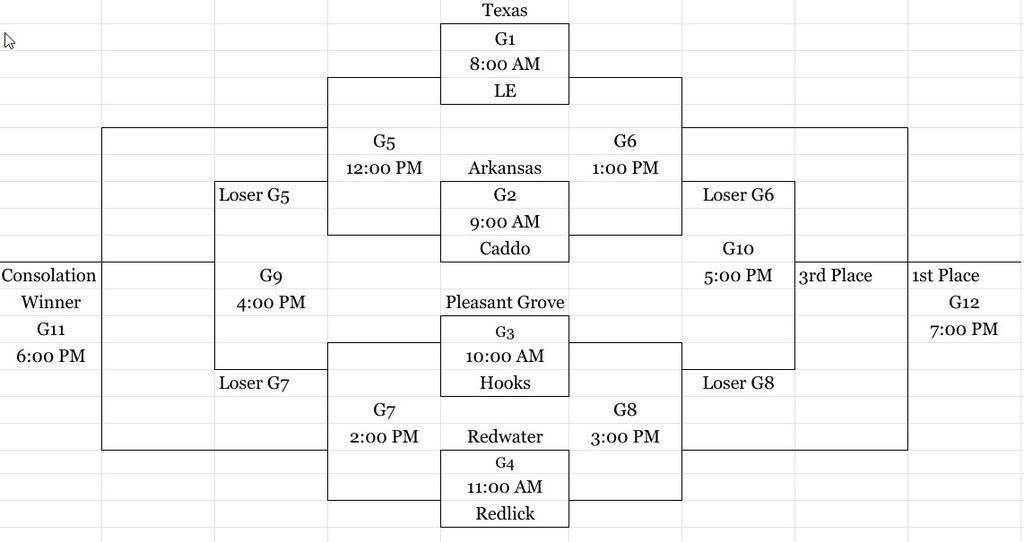 Red Lick Baseball 9/6/22 Game 1 McLeod 1 Red Lick 0 Game 1 was a hard fought game that resulted in the McLeod Longhorns taking the win 1-0. Levi Price went the distance pitching 4 innings, surrendered 2 hits while having 7 strikeouts on the mound. The Mustangs were led at the plate by Miller Whitt with a double and a single and Trevor Hendershott with two singles. Collin Jackson, Jayden Hadaway and Braydan Maynard all chipped in a single each. Game 2 Red Lick 5 McLeod 1 The Mustangs recorded the win in game 2, 5-1 as a result of timely hitting and great defensive play. Trevor Hendershott started on the mound for the Mustangs and recorded the win, pitching 2 innings and striking out 3 Longhorns. With the Mustangs going into the top of the 3rd up 2-1, Miller Whitt hit a bases loaded 2-run double to put the Mustangs ahead 4-1. Paxton Gerber stole home plate on the next pitch to secure the win at 5-1. The Mustangs were led at the plate by Miller Whitt with a double and Trevor Hendershott and Tim Thompson chipped in a single a piece.
It's that time of the year when we report on our STAAR results from the previous year. While we know STAAR scores aren't the only measure of success for our students, it is one measure we prepare for and are proud of how our students and teachers perform. This year our campus and district received an A rating. One criteria we are extremely proud of is School Progress, which measures how much all our students grew. Receiving an A for School Progress is quite an honor. We are proud of our students, parents, and teachers! Here is a link to the TEA Accountability Overview:
https://txschools.gov/?view=school&id=019911041&tab=overview&lng=en
It's a great day to be a Mustang!

The 2021-2022 Yearbooks have arrived! For enrolled students, these have been delivered to the elementary homeroom and the middle school advisory teachers. For everyone else, we will have a yearbook pickup this Thursday, August 25 from 5:00 pm to 6:30 pm at the MS front office.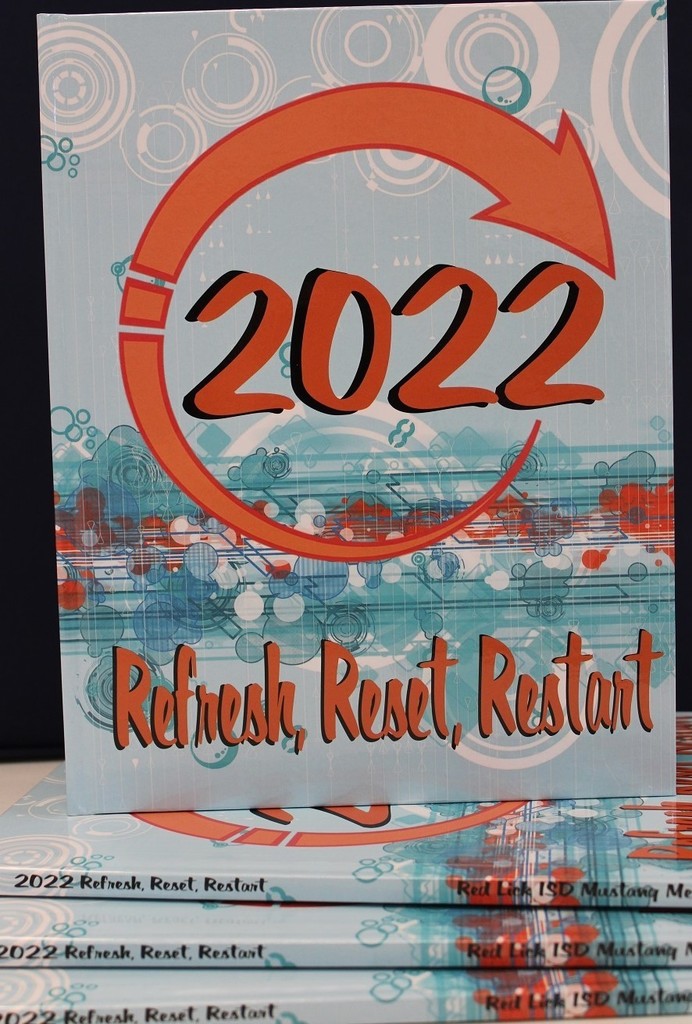 8th Grade Graduation Tonight 6pm at Heritage Church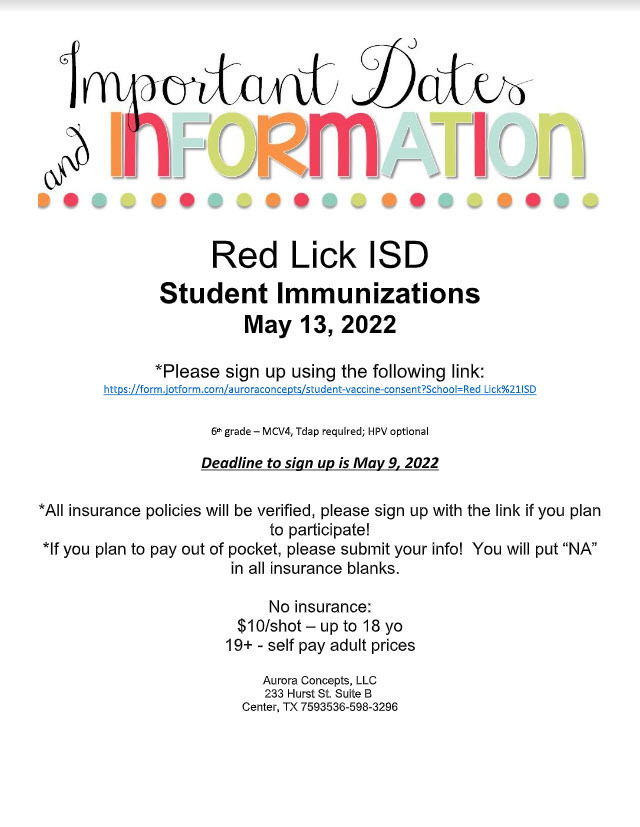 NJHS induction ceremony tonight at 6pm in the Middle School Cafeteria

WinShape Camps are at the middle school tonight for a summer preview! Come on out, 5:30 pm-7:30 pm.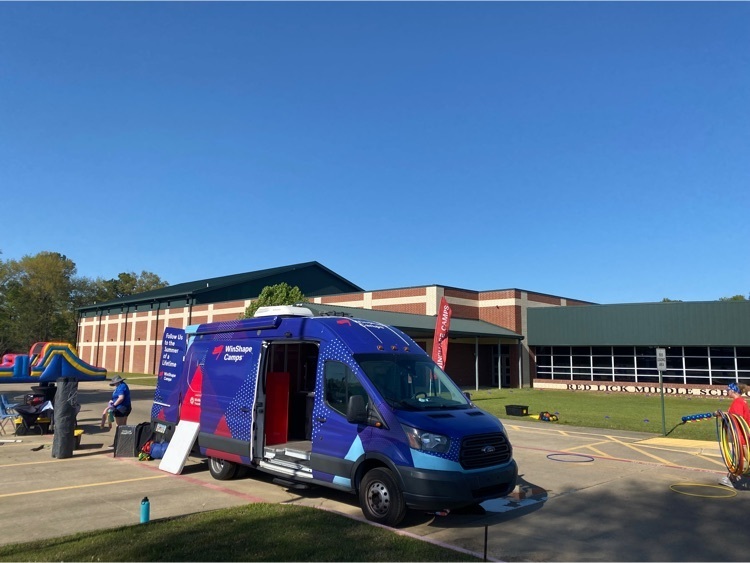 Come check out PTCO's Spring Fling today from 11-3 at Red Lick Schools. There is an Easter egg hunt at 12. Food vendors, cornhole tournaments and other fun activities planned for your family. It is a beautiful day, come and hang out with us!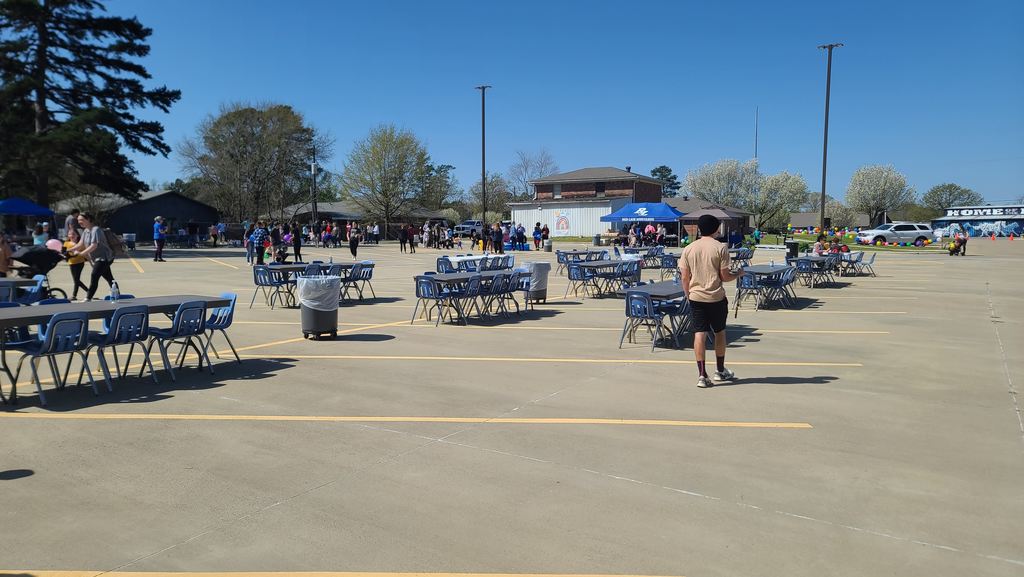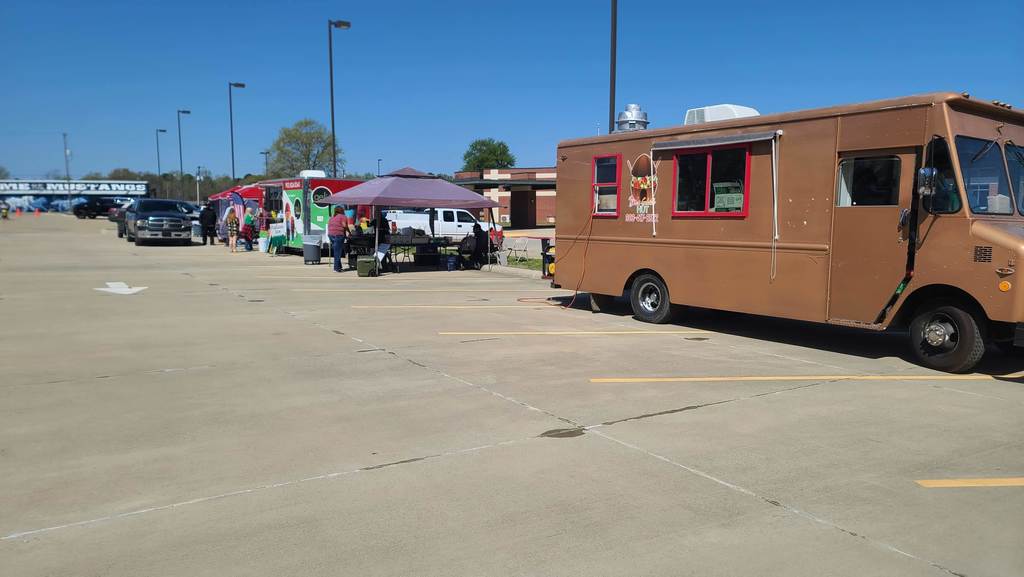 Update: The boys and girls' track meets have been cancelled today.