Red Lick Famiies, the district will be starting at regular times. Please take your time and drive safely to school. We are excited about seeing you today! #theHerd

Red Lick Families, the district is actively monitoring the weather and will notify you of any changes to our schedule for the next several days. Thank you for your continued support of our district. #theHerd

Red Lick Families, the district is actively monitoring the weather and will notify you of any changes to our schedule for the next several days. Thank you for your continued support of our district. #theHerd

On January 13th our One Act Play team competed in New Boston. The play was a success. These are your Mustangs that brought home individual awards. Tech Award- Ayden Brown Honorable Mentions- Katherine Reedy, Ella Miller All Star Cast- Gisselle L, Hannah Tyree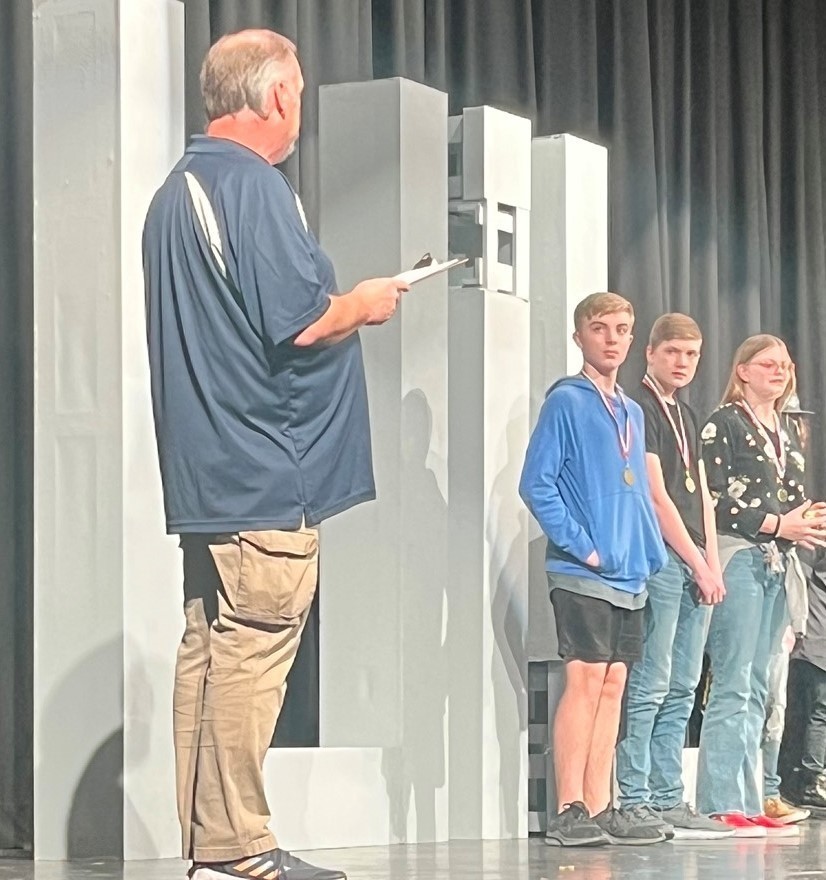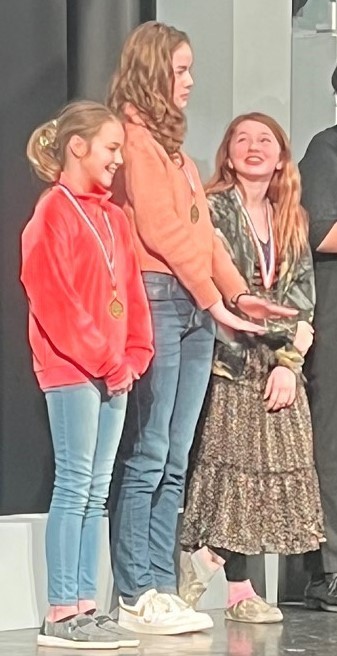 Save the Date: Science with Dad on February 6th.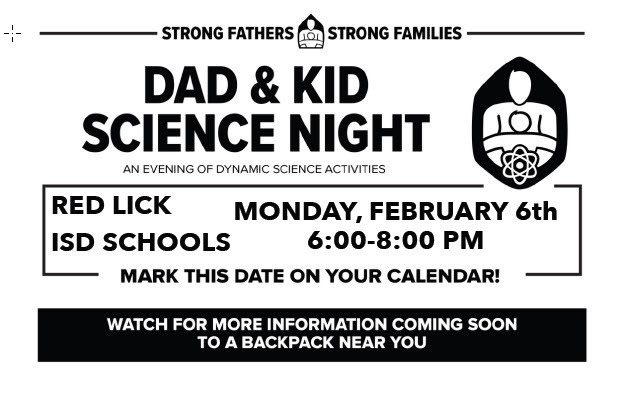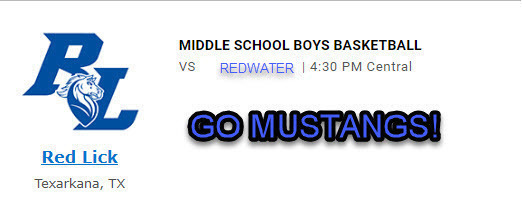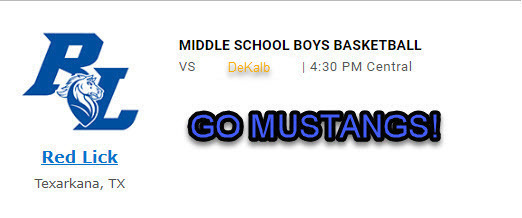 We had a slight change of plans for our boys game at home on Thursday vs. DeKalb. We will play only 1 B game and 2 A games with start time for the 1st B game at 4:30pm. So the game schedule will be 7/8th B, 7A, and 8A starting at 4:30pm.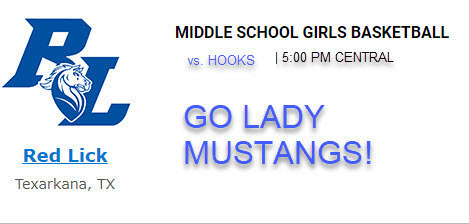 Come celebrate Red Lick ISD homecoming today! Basketball games start at 12:30. Festivities will happen until the last basketball game is over. There is a food truck, homecoming court winner announced, cheerleading, dance team and much more.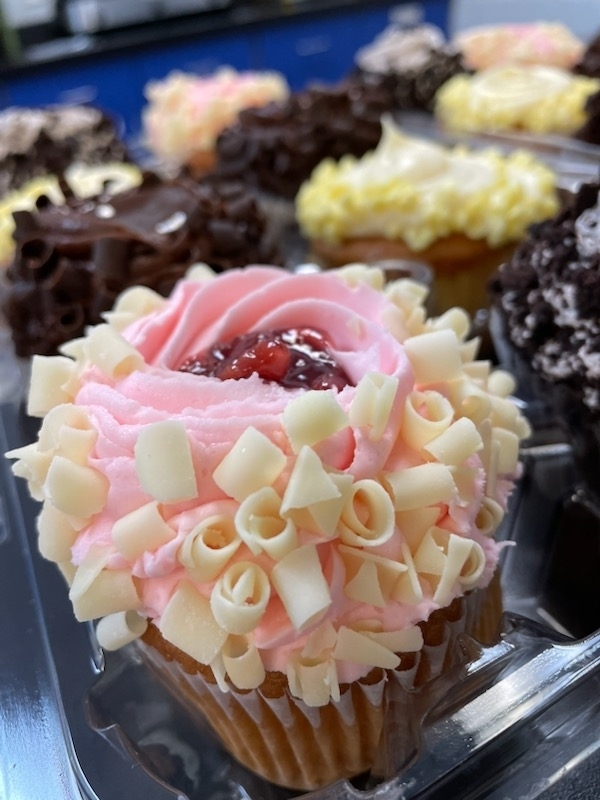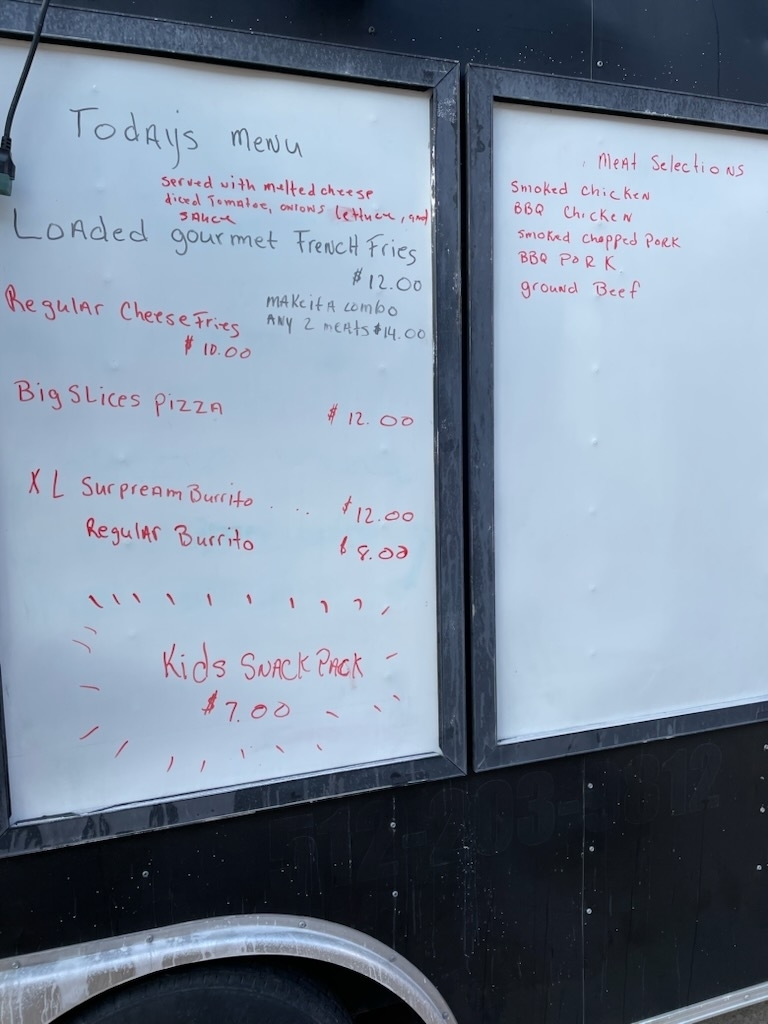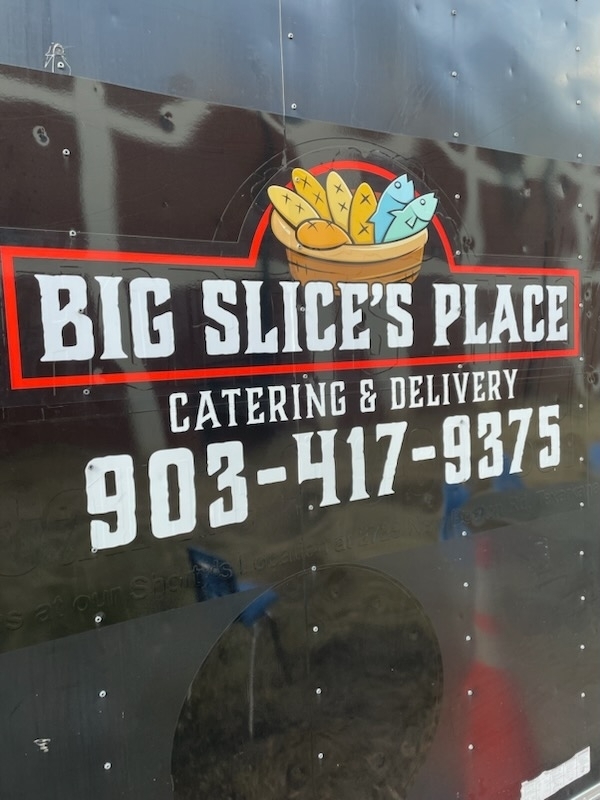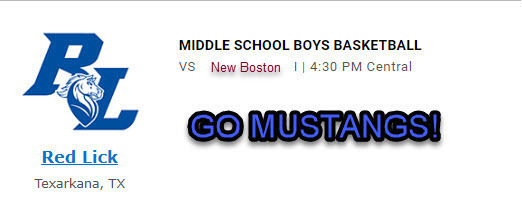 We are having an amazing health fair event for our Red Lick ISD families! Please join us on Jan. 3rd, the Tuesday before the students return from their holiday break. Great information and services for all ages! Door prizes! Please contact Nurse Teresa for any questions.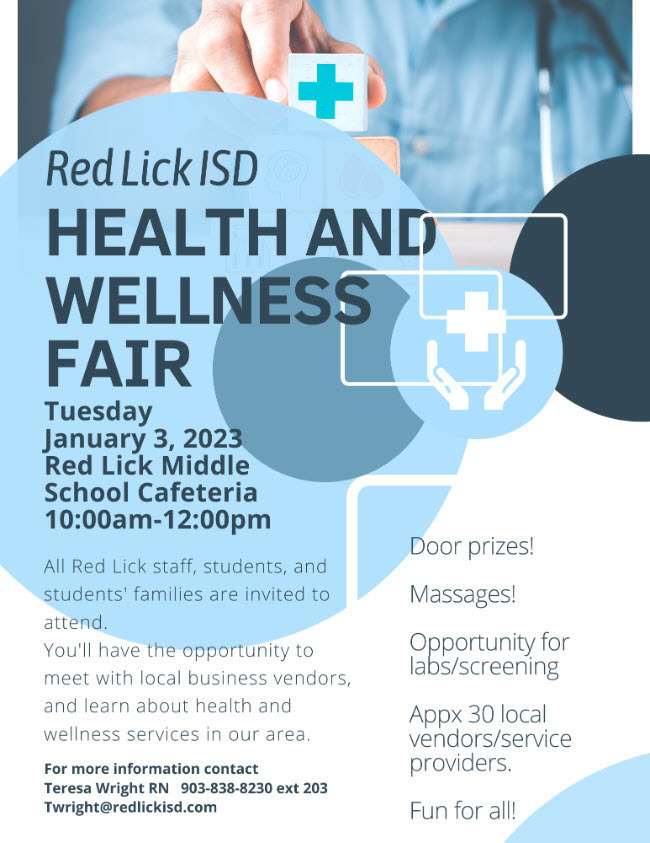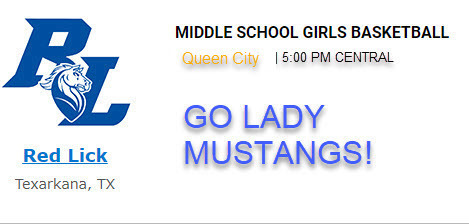 Thank you to the Red Lick Education Foundation for the grant for this erosion table. 5th grade science students are able to manipulate rocks and sediment to see how water erodes the earth to create rivers and land masses. The cool thing is, they stop by throughout the school day to watch it's daily progress.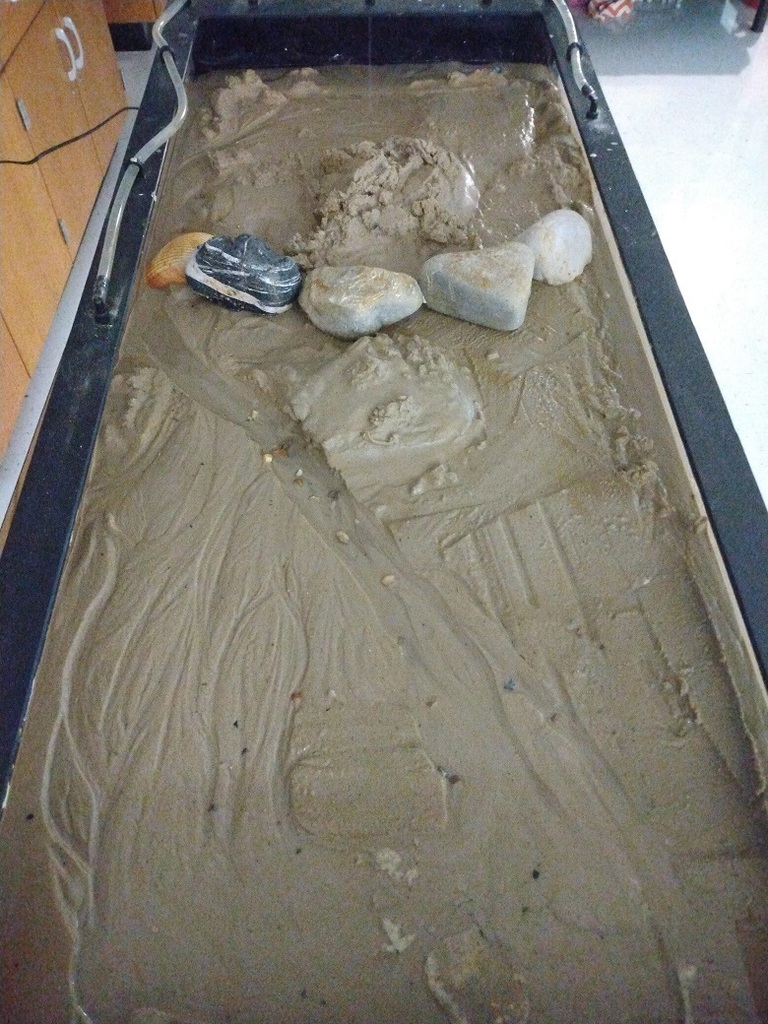 Final reminder about the Digital Safety parent workshop tonight, presented by Safer Schools Together. They presented to our students earlier today. This information is extremely dire in today's digital world to protect our students and families. We hope you can find the time to make it out tonight at 6 p.m. in the Red Lick Middle School cafeteria.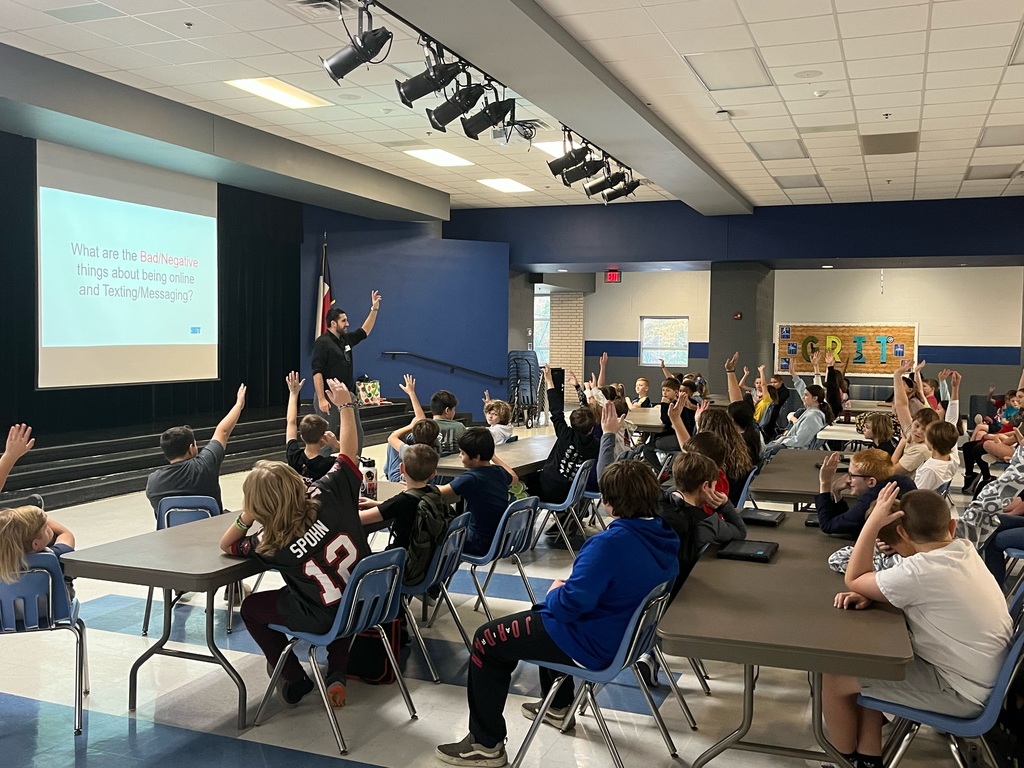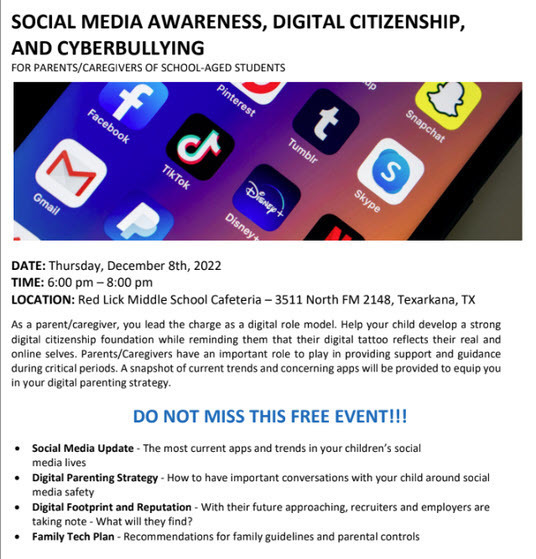 On Wednesday the robotics classes came together to compete in this year's TCEA competition Go, Go Cargo. The teams were competing for a chance to represent Red Lick at a competition in Sulphur Springs on November 3. Congratulations to teams Aiden's 8 Ball, AKK, Slushii, and The Monkeys on making it to the finals and moving on.